Heritage Days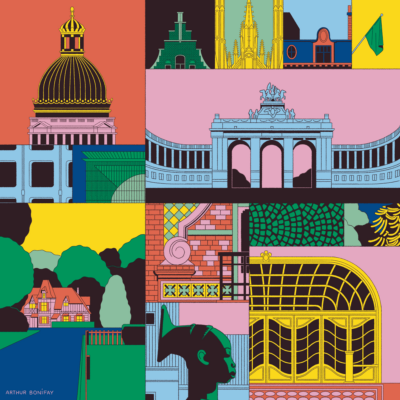 Since 1989, the Heritage Days have been one of the most anticipated cultural events in Belgium, attracting thousands of visitors. This annual event aims to promote heritage in all its diversity.
On the scale of the municipality, it is an opportunity to discover or rediscover the works of art present in the public space and in the municipal house.
Visiting and wandering around Woluwe-Saint-Pierre to appreciate its architectural wealth and the many places of amenity offers a renewed reading of the history of the arts, forms and periods.
Each year, a new theme is chosen to explore the unique aspects that make up our heritage.
In collaboration with URBAN BRUSSELS, the 2022 edition focuses on the relationship with colonisation and the direct and indirect links with the Congo since the 19th century. This is in line with a commitment to raise awareness and responds to the need to reflect and inform on the past in order to better understand the future.
Practical information:
Saturday 17 and Sunday 18 September 2022
Town Hall and WHalll
Av Charles Thielemans 93
1150 Brussels
Programme:
The paper version of the brochure is available at the WHalll, in libraries, neighbourhood centres and at the reception of the town hall.
PDF brochures to download:
Reservation:
Go further in Heritage Days