Artist talk – Tetiana Gubina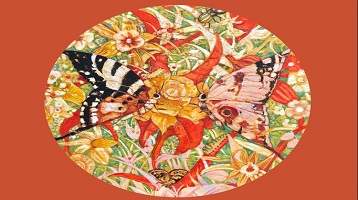 Thursday 02 March - Thursday 02 March
7:00 PM-9:30 PM
GC Kontakt
Summary
We would like to invite you to the Artist Talk with Tetiana Gubina (UKR), currently exhibiting in Gemeenschapscentrum Kontakt in Sint-Pieters-Woluwe.
Program Thursday 02.03:
19:00: Welcome & start exhibition tour
19:30: Interview Tetiana Gubina by Mykhailo Dzivitskyi
20:30: Drink
The event will be held in ukrainian and english.
Would you like to attend? Let us know via kontakt@vgc.be before 27/02.
——————-
Запрошуємо на artist talk з Тетяною Губіною, яка зараз проводить виставку в Gemeenschapscentrum Kontakt.
Програма Четвер 2 березня

19:00 Початок екскурсії по виставці
19:30 Інтерв'ю Тетяни з Михайлом Дзівіцьким
20:30 Прийом
Бронювання
Будь ласка, надішліть електронний лист на kontakt@vgc.be щоб підтвердити свою присутність.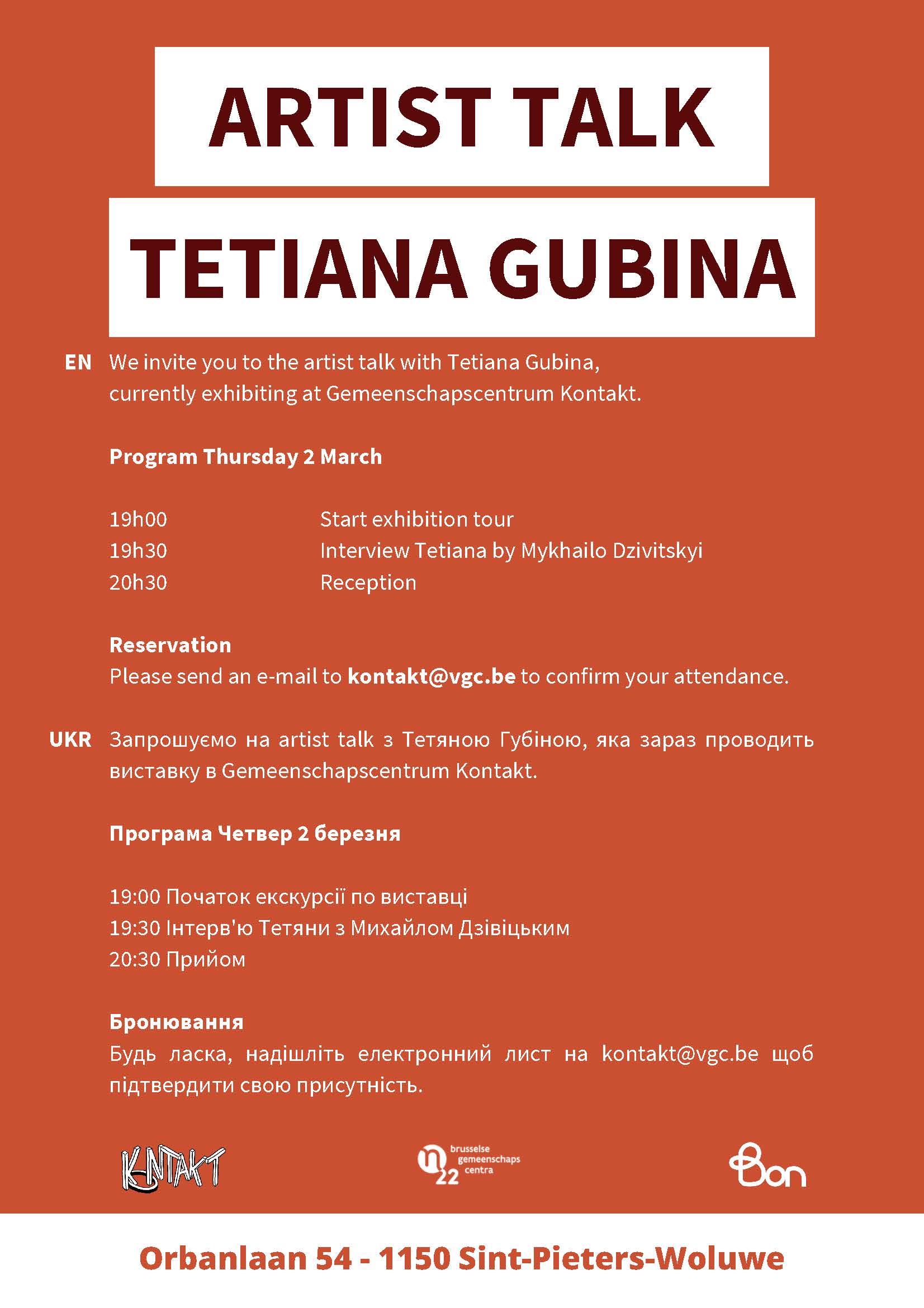 Information
Phone :
Email:
Website:
Address:
54 avenue Orbanlaan

-

Sint-Pieters-Woluwe

,

1150