WoluBus: social bus for elderly
WoluBus: social bus for elderly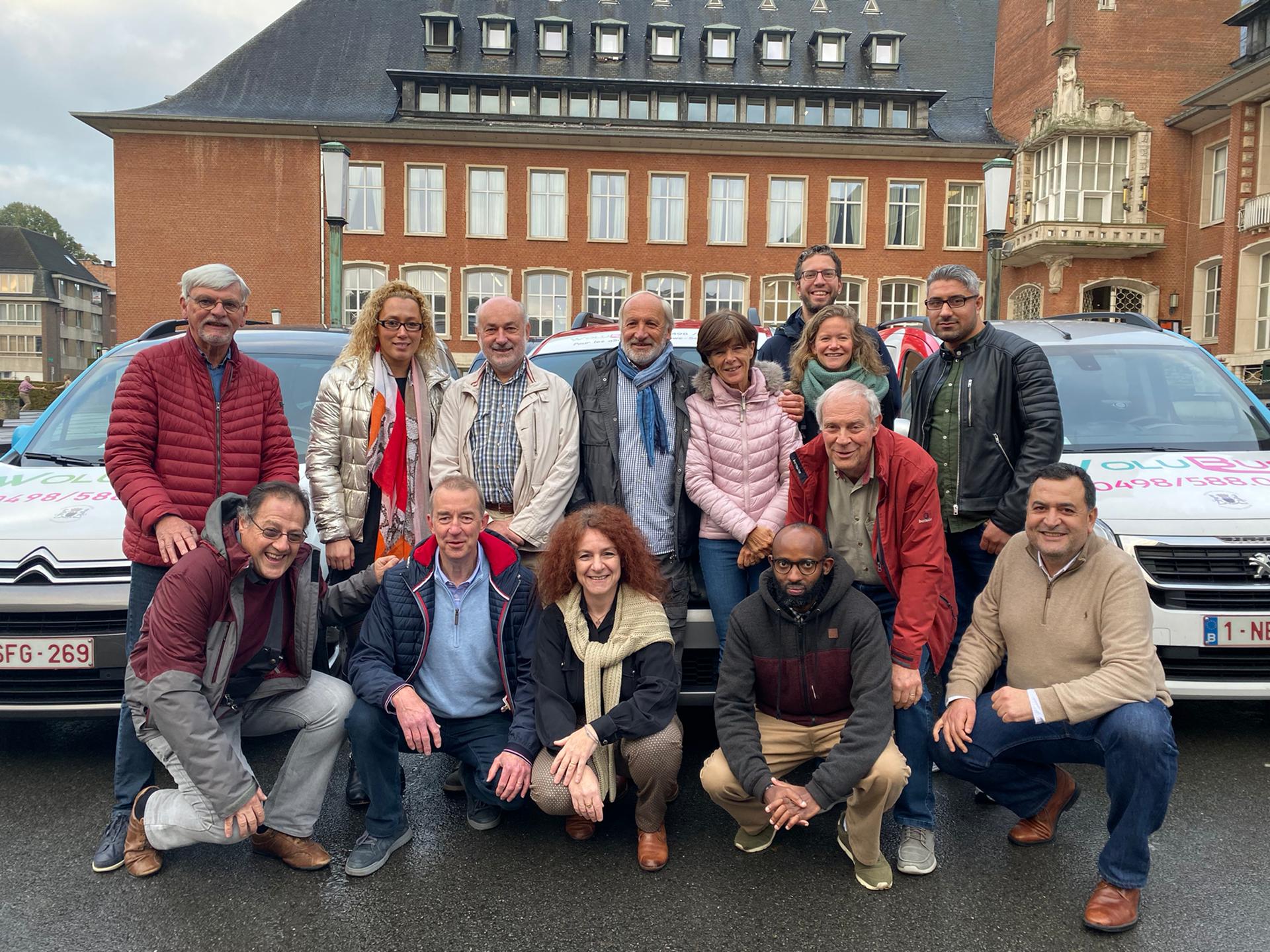 Info : Social Affairs Service, City Hall, Avenue Charles Thieleman 93 – Ground floor
Phone: 0498/588.022 or 02/773.07.45
Conditions
You are 65 years or older
You are residing in Woluwe-St-Pierre
Annually you render a medical certificate stipulating that you are unable to move around on your own or by public transport.
Description

Please contact us on 0498/588.022 – 02/773.07.45 to make an appointment with the service responsible who will come to visit you at home. During the visit, the responsible will verify if you meet the conditions to make use of the WoluBus. If the conditions are met, the user is automatically subscribed for the service, he will be requested to buy a transport card.
Price
The user pays with a transport card (10 journeys). A round trip in Woluwe-St-Pierre will cost 2 journeys. A round trip in neighbouring municipalities will cost 4 journeys (Etterbeek, Auderghem, Woluwe-St-Lambert and Kraainem). The user can obtain several transport cards at the same time. The price of a transport card is adapted to the users revenues. This price will be agreed on during the visit of the service responsible.
The transport card can either be paid cash at the desk of the Social Affairs Service, either by transaction to: asbl Soleil des Toujours Jeunes (BE02 3101 5925 9740, mentioning name, forename and 'Card WoluBus'). A transport card is valid during 1 year.
The user needs to present the transport card to the bus driver before using the service. Occasional parking costs are at the users expense.
Reservation
Reservation by the user is required at least 2 working days beforehand. A reservation needs to specify the address of the user, the itinerary, possible stops and an estimation of the time use.
Reservations can be made by calling: 0498/588.022 – 02/773.07.45 (from Monday till Friday: between 9 and 12 am).
In case of unforeseen events, the Social Affairs Service should be informed about the cancellation at least 2 hours before the planned use of WoluBus.
If the user is not informing the service in time, the driver will pass by and count journeys.
In case the user desires to be accompanied by one he chooses, he should inform the service beforehand.
Day of transport

The user needs to prepare himself in time and wait for the bus to arrive at the meeting point.
The user possessing a special parking card can also use this for the WoluBus (e.g. parking card disabled)